Change sought for managed care companies
A bill that would change provider notification procedures for state-contracted managed care companies that deliver Medicaid services was discussed Jan. 29 by the Health and Human Services Committee.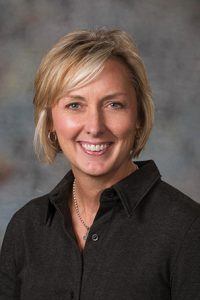 LB956, introduced by Fremont Sen. Lynne Walz, would require notice of material changes to an agreement between health care providers and a managed care organization. Under the bill, providers would receive:
• 90-day notice of any material change;
• a proposed effective date of the change;
• a description of the change;
• notice that the provider can accept or reject the change;
• contact information for the managed care organization;
• the opportunity to meet with the managed care organization; and
• a copy of the entire agreement after three material changes in 12 months.
LB956 defines a material change as one that decreases a provider's payment or compensation, or changes the administrative procedures in a way that may reasonably be expected to significantly increase the provider's administrative expense, including altering an existing prior authorization, precertification, notification or referral program or specific edits.
Walz said providers have had previously covered procedures dropped from their provider agreements without notice.
"This is not only a financial drain on our providers but also a health issue for our Medicaid patients," she said.
Grace Knott, president of the Nebraska chapter of the American Physical Therapy Association, testified in support of the bill. She said her profession is "on the brink of collapse" because of increased administrative burdens from providing care to Medicaid recipients.
"One large facility in Omaha which treats many Medicaid beneficiaries informed me that they are spending 30 to 40 hours per week on just this new authorization process for United Health Care," Knott said.
Jessica Thoene, speaking on behalf of the Nebraska Speech-Language-Hearing Association, also testified in support. She said significant changes have been made to agreements without input from providers.
"MCOs have placed demands on providers with no warning, have not engaged stakeholders in proposed changes to the plans and have not been accountable when these changes result in delays or no service for patients," Thoene said.
James Watson of the Nebraska Association of Medicaid Health Plans testified against the bill, saying it was unnecessary. Managed care organizations' contracts already require notice of changes, he said, adding that the bill's definition of a material change is too vague.
"LB956 would require a contract amendment to every MCO-provider contract in the state. That would be a significant cost and very time consuming for providers and MCOs," Watson said.
The committee took no immediate action on LB956.