Number of state senators could increase
The maximum possible number of Nebraska state senators would be raised under a proposed constitutional amendment heard by the Legislature's Executive Board Jan. 22.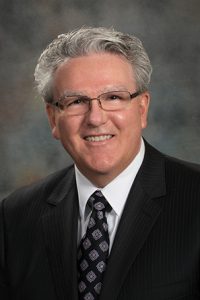 LR279CA, introduced by Sen. Jim Scheer of Norfolk, would raise the maximum number of state senators authorized by the state constitution from 50 to 55. If approved by 30 senators, the measure would be placed on the ballot for voter approval during the 2020 general election.
Scheer said the proposal itself would not increase the number of state senators, which has been at 49 since the 1960s, but merely would give the Legislature the option of possibly adding members in the future.
He said that 55 senators could be accommodated within the existing George W. Norris Legislative Chamber and that an odd number of members would prevent the possible need for tie-breaking votes to be cast by a member of the executive branch.
Scheer said that while increasing the number of senators would not decrease the geographical size of current districts, doing so could keep rural districts that already are difficult for a senator to manage from becoming even larger. In addition, he said, the change would decrease the number of constituents that each member serves, which currently is estimated at 39,500 residents.
"We're supposed to be a citizen's legislature and not necessarily a full-time job," Scheer said. "At what point does it become too many constituents for one senator?"
Danielle Conrad, representing ACLU of Nebraska, testified in opposition to the proposal. She said that any measure related to redistricting should further the principles of reducing partisanship, increasing transparency and protecting minority voting rights. She said that, while well-intentioned, LR279CA alone would not achieve those goals.
"This measure should not be divorced from commonsense redistricting reform," Conrad said.
No one testified in support of the measure and the committee took no immediate action on it.