Continuing legislative oversight authorized for care facilities
The Legislature voted May 30 to reauthorize a special legislative committee to examine state-licensed care facilities.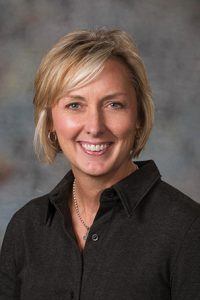 LR104, sponsored by Fremont Sen. Lynne Walz, reauthorizes a legislative committee that was approved in 2018 to study assisted living facilities where many of the residents are diagnosed with a mental illness.
Walz said the State Licensed Care Oversight Committee, which issued a report to the Legislature in December of 2018, should be continued. The committee arose from concerns that many facilities across Nebraska that are licensed by the state Department of Health and Human Services are not meeting residents' basic needs, she said.
Concerns remain, Walz said, including a lack of adequate oversight staffing at DHHS and unsanitary and unsafe living conditions.
"We must do everything possible to ensure assisted living facilities are clean, safe and healthy places where residents are treated with respect and provided the necessary care and supports that will allow them to live the most dignified life possible," she said.
The committee is tasked with examining the lack of adequate conditions at state-licensed care facilities, the treatment of individuals residing in such facilities, the effectiveness of DHHS regulation and licensure and how the department implements and administers its behavioral health services through the behavioral health regions.
An Executive Board amendment, adopted 45-0, changed the proposed committee from an investigative to an oversight body.
Sen. Mike Hilgers of Lincoln, chairperson of the Executive Board, said the amendment also changed the resolution to mirror that of the previous committee by removing references to hiring outside legal counsel, consultants and investigators and eliminating the committee's ability to issue subpoenas.
The seven members of the State-Licensed Care Facilities Oversight Committee will be appointed by the Executive Board. The committee will issue a report to the Legislature by Dec. 15, 2019.
The resolution was adopted on a 42-0 vote.