Brain injury bill clears first round
Lawmakers advanced a bill from general file May 21 that would establish a trust fund for brain injury research and advocacy in Nebraska.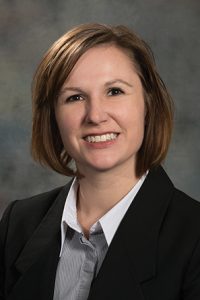 LB481, as originally introduced by Lincoln Sen. Kate Bolz, would have stated intent regarding how the state Department of Health and Human Services administers the federal Title X Program.
An Appropriations Committee amendment, adopted 26-7, stripped those provisions and replaced them with LB642, introduced by Omaha Sen. Mike McDonnell. The provisions would create the Brain Injury Trust Fund, which would consist of general fund appropriations and transfers authorized by the Legislature, grants and any contributions designated for the purpose of the fund.
The provisions would transfer $500,000 annually to the Brain Injury Trust Fund from the Nebraska Health Care Cash Fund, beginning in fiscal year 2020-21.
McDonnell said that more than 36,000 Nebraskans are living with a brain injury, and that his proposal would provide support to victims and families through training, education, public awareness and research. Individuals who have sustained a traumatic brain injury often encounter problems with medical care and employment, he said, as well as financial burdens and emotional distress.
"Brain injury can happen to anyone, anywhere at any time," McDonnell said. "It is not an occurrence that anyone plans for and, far too often, the extent of the injury can go undiagnosed for days, months and even years."
Omaha Sen. Sara Howard opposed the amendment, saying the Nebraska Health Care Cash Fund, which was created with tobacco settlement funds, pays for a wide variety of health programs for the state and must be protected. She said a 2018 report by the state's chief investment officer indicated that the fund's sustainability is at risk at current expenditure levels.
"We are fiscal stewards in this state," Howard said. "We have got to stop taking money out of the Health Care Cash Fund."
Bolz supported the amendment, saying the Health Care Cash Fund is in good fiscal shape and can afford to provide the $500,000 annually to the Brain Injury Trust Fund. She said the Appropriations Committee has studied the fund sufficiently and that the amendment would be a good investment for the state.
"While the caution is appropriate regarding the use of the Health Care Cash Fund, people with traumatic brain injuries—if they have escalating needs—are at risk of reaching an institutional level of care [which] can be more expensive," she said.
Under the amendment, the Brain Injury Trust Fund would be administered through a contract with the University of Nebraska Medical Center for administration, accounting and budgeting purposes and used to pay contracts for assistance to individuals with a brain injury. No more than 10 percent of the fund could be used for administration.
The provisions also would create a 12-member Brain Injury Oversight Committee that would:
• develop criteria for expenditures from the trust fund;
• provide financial oversight and direction to UNMC in management of the trust fund; and
• represent the interests of individuals with a brain injury and their families through advocacy, education, training, rehabilitation, research and prevention.
The committee amendment originally fell two votes short of adoption, but Sen. Matt Hansen of Lincoln filed a successful motion to reconsider that vote. Following adoption of the amendment on the second attempt, LB481 advanced to select file 32-1.