Omnibus election bill passed
A bill containing several election measures was passed by lawmakers May 13.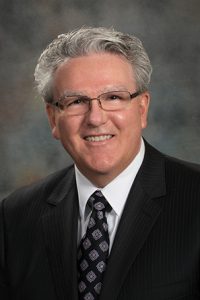 Sen. Jim Scheer of Norfolk introduced LB411, which allows county boards to place a question on the ballot regarding a change in county board membership. The bill applies to counties with a population of less than 400,000 people that are not under township organization.
Under the bill, a qualifying county board may adopt a resolution by majority vote to allow voters to alter the number of commissioners on the board. Currently, such a question only can be placed on the ballot by a petition signed by at least five percent of registered voters in the county.
Also included are provisions of 10 other bills:
• LB98, introduced by Sen. Justin Wayne of Omaha, which changes the number of signatures needed by a candidate to appear on a statewide and county and other political subdivision partisan ballots;
• LB101, also introduced by Wayne, which changes provisions of the Nebraska Political Accountability and Disclosure Act relating to a potential conflict of interest by an elected office holder of certain cities or villages or a school district;
• LB246, introduced by Gordon Sen. Tom Brewer, which makes technical changes to several election procedures;
• LB280, also introduced by Brewer, which increases the maximum fine under the Nebraska Accountability and Disclosure Act from $2,000 to $5,000;
• LB342, introduced by Gretna Sen. Andrew La Grone, which moves oversight of metropolitan utilities district elections from county election commissioners to the Nebraska secretary of state's office;
• LB522, introduced by Elkhorn Sen. Lou Ann Linehan, which authorizes the Douglas County Board to appoint a department director and have final say in personnel matters;
• LB574, introduced by Brewer, which allows the members of a metropolitan utilities district to set the date of monthly meetings;
• LB608, introduced by La Grone, which removes outdated language regarding electronic voting and allows ballots to be counted at polling places;
• LB618, introduced by Lincoln Sen. Mike Hilgers, which redefines electioneering; and
• LB733, introduced by Sen. Rick Kolowski of Omaha, which expands access to the polls for voters with disabilities.
LB411 passed on a 46-0 vote and takes effect immediately.