Mobile massage therapy bill advanced
Lawmakers gave first-round approval May 10 to a bill that would authorize mobile massage therapy establishments in Nebraska.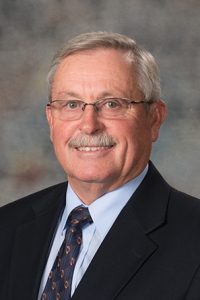 LB244, sponsored by Bayard Sen. Steve Erdman, would authorize such mobile units to be operated by an individual licensed under the Massage Therapy Practice Act.
Erdman said cosmetologists and chiropractors currently are able to have mobile establishments and LB244 would extend that ability to massage therapists.
The ability to travel to more populated areas would benefit massage therapists in rural areas, Erdman said, where the downturn in the agricultural sector of the economy has made it difficult to find clients.
The bill would require a mobile message therapy establishment to:
• be self-contained and clearly identified to the public with a sign;
• have an entrance that offers safe access to the public;
• have at least 44 square feet of floor space and an additional 50 square feet for each additional practitioner;
• include a functional sink and toilet facilities and maintain an adequate supply of clean water and wastewater capacity; and
• have automobile liability insurance that meets the state Department of Health and Human Services requirements for mobile units.
A mobile establishment would not be allowed to park or conduct business within 300 feet of a brick and mortar licensed massage therapy establishment. Services could be performed only while legally parked.
A Health and Human Services Committee amendment, adopted 36-0, would require that the sign identifying the mobile massage therapy establishment be placed on the outside of the establishment and include the license number.
The amendment also would allow, but not require, DHHS to promulgate rules and regulations specifically related to mobile massage therapy establishments.
LB244 advanced to select file on a 38-0 vote.