Clean energy economic development changes adopted
Lawmakers passed a bill April 26 that makes changes to the Nebraska Property Assessed Clean Energy Act, commonly known as PACE.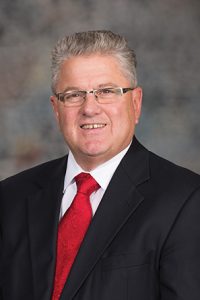 The act allows cities and counties to authorize PACE financing within their jurisdictions for energy efficiency, water conservation and renewable energy projects for commercial, agricultural and residential property.
LB23, sponsored by Seward Sen. Mark Kolterman, adds new public purpose language to the PACE Act and changes the classification of co-generation and tri-generation systems under the act from a renewable energy resource to an energy efficiency improvement.
The bill also allows municipalities, on a case-by-case basis, to wave a requirement that the energy savings generated by a PACE project exceed the cost of the project.
LB23 passed on a 45-0 vote.