Repeal of death penalty fails to advance
A bill that would repeal Nebraska's death penalty failed to advance from general file April 25.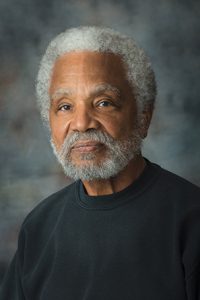 Sponsored by Omaha Sen. Ernie Chambers, LB44 would replace death penalty provisions with a sentence of life without the possibility of parole. The bill would apply retroactively to inmates currently serving capital punishment sentences.
The bill would not prevent a sentencing court from ordering restitution, or alter the authority of the state Department of Correctional Services to determine appropriate measures for incarceration of an offender.
The Legislature abolished the death penalty in 2015, overriding a veto by Gov. Pete Ricketts. Voters then rejected the repeal measure in the 2016 general election, maintaining capital punishment in Nebraska.
People's minds are made up on the issue of the death penalty, Chambers said.
"Nothing I say will change anybody's mind, but I have to do everything I can as long as I'm in the Legislature to try and stop the state from killing its residents," he said.
Omaha Sen. Steve Lathrop said he understands why people might want to retain the death penalty, but that it is a policy that is applied inconsistently and ineffectively.
"There are a whole host of people who have committed heinous crimes who never got the death penalty [because] it was taken off the table," he said. "I have to support the bill because … my moral compass points in the direction of repeal."
The death penalty in Nebraska is a settled issue, said Peru Sen. Julie Slama who spoke in opposition to the bill. She said 92 out of 93 counties voted to retain the death penalty in 2016.
"Make no mistake, the critical aspect of today's debate is not the merits of the death penalty," Slama said. "It's about us as a legislative body overriding the voice of Nebraskans a mere two years after they spoke loud and clear [on the death penalty]."
Lincoln Sen. Suzanne Geist also opposed LB44. She said she understands all sides of the argument, but that she ultimately believes the death penalty is justified in certain cases.
"There are people who have done such egregious things to innocent human beings who have value and who have left families in shambles," Geist said. "I believe that there is a tipping point that you can commit such an egregious act against another human being that it requires the taking of your life."
Senators voted 17-25 on advancement of LB44 to select file, eight votes short of the number required.