Appeals of certain motions advanced
A bill that would allow the immediate appeal of certain legal motions was advanced from general file April 24.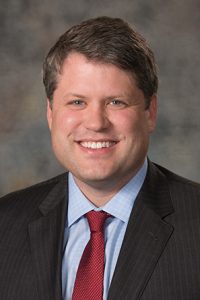 Currently, certain decisions of a trial court only can be appealed after the case has been litigated.
Under LB179, as originally introduced by Lincoln Sen. Mike Hilgers, an order denying a motion to dismiss, for judgement on the pleadings or for summary judgement based on sovereign or government official immunity would be considered a final decision and eligible for appeal within 30 days.
These motions already are immediately eligible for appeal in practice, Hilgers said, but the bill would codify that in state law.
"We brought LB179 to essentially keep … the status quo and ensure there's a statutory basis to continue to have these immediate appeals of sovereign immunity to decisions," he said.
A Judiciary Committee amendment, adopted 39-0, replaced the bill. As amended, only an order denying a motion for summary judgement would be eligible for immediate appeal when such motion is based on the assertion of sovereign immunity or the immunity of a government official.
Omaha Sen. Ernie Chambers spoke in support of the bill. It would amend an "esoteric" portion of statute, he said, but would benefit those who are involved in such litigation.
Senators advanced the bill to select file on a 42-0 vote.