Acts of genocide curriculum requirement proposed
Nebraska schools would be required to teach students about the Holocaust under a bill heard March 18 by the Education Committee.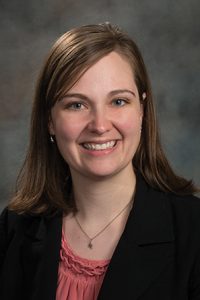 As introduced by Omaha Sen. Sara Howard, LB640 would expand the current definition of multicultural education to include studies related to the Holocaust and other acts of genocide, including such acts in Armenia, Bosnia, Cambodia, Rwanda, Sudan and Ukraine.
The definition currently includes studies related to the culture, history and contributions of African Americans, Hispanic Americans, Native Americans and Asian Americans.
Howard brought an amendment to the hearing that would omit the list of acts of genocide other than the Holocaust that districts could include in curriculum. She said many Turkish residents and the Turkish government objected to Armenia's inclusion in that list.
Turkey does not recognize the Ottoman government's mass killing of 1.5 million Armenians in the early 20th century as genocide.
Howard said the Holocaust is a vital part of world history that illustrates the danger of discrimination and dehumanization fueled by racism.
"Understanding about these world events can inform broader understanding of mass violence globally as well as highlight the value of promoting human rights, ethics and civic engagement that bolsters human solidarity," she said.
Mark Dreiling, chief of staff for Congressman Don Bacon, testified in support of the bill. Dreiling said LB640 would help ensure that Nebraska students understand the dangers of rising anti-Semitism in the U.S. and other countries.
[LB640] is a safeguard against the crime of forgetting," he said, "and it is a check against those who would seek to spread hate."
Kael Sagheer, education coordinator for the Institute for Holocaust Education in Omaha, also testified in support. In addition to a wealth of primary sources from both the Nazi perpetrators and the Jewish victims, she said, a number of books, movies and other secondary sources are available to help counter a lack of student awareness about what happened during the Holocaust.
Ari Kohen, a member of the institute's board of governors, also testified in support. Kohen said he learned firsthand about the experiences of his grandparents, who survived the Holocaust, but opportunities for young people to meet with survivors and those who liberated the Nazi concentration and death camps are dwindling.
"It's imperative that we put something in place now to make sure that students in our schools learn about the Holocaust," he said.
Ufuk Kilic testified in opposition to LB640 as introduced. He said he appreciated Howard's willingness to introduce an amendment that would remove a reference to genocidal acts against Armenians.
Jack Moles, executive director of the Nebraska Rural Community Schools Association, gave neutral testimony on the bill. Schools need to teach students about the Holocaust and other acts of genocide, he said, but the education community would prefer that the Legislature not mandate curriculum requirements.
The committee took no immediate action on LB640.