Bill would change lottery advertisements
The odds of winning would be posted on all Nebraska Lottery advertisements under a bill considered March 18 by the General Affairs Committee.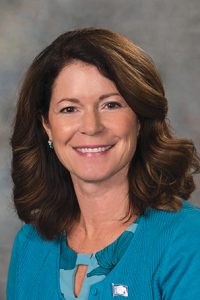 LB252, introduced by Sen. Suzanne Geist of Lincoln, would require all state lottery ads to disclose the odds of winning the largest prize in a font no smaller than 35 percent of the largest font used in the ad. Online advertisements would be required to disclose the odds in at least 10 point font.
Geist said publishing the chances of winning would help lottery players make more informed decisions.
"We as a state need to disclose these odds in a clear and conspicuous way," Geist said. "It's a minimal requirement."
Tom Barber, CEO of People's City Mission in Lincoln, testified in support of LB252. He said he's seen residents at the mission who play the lottery as an attempted lifeline out of dire circumstances.
"Sometimes we confuse addiction with desperation," Barber said. "They think there's a golden ticket in that chocolate bar."
No one testified against LB252 and the committee took no immediate action on the bill.