Omnibus election bill clears first round
A bill that was amended to become an omnibus elections measure advanced to select file March 14.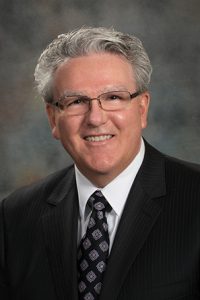 Sen. Jim Scheer of Norfolk introduced LB411, which would allow county boards to place a question on the ballot regarding a change in county board membership. The bill would apply to counties with a population of less than 400,000 people that are not under township organization.
Under the bill, a qualifying county board could adopt a resolution by majority vote to allow voters to alter the number of commissioners on the board. Currently, such a question only can be placed on the ballot by a petition signed by at least five percent of registered voters in the county.
"Citizen petitions can be cumbersome, costly endeavors, especially in some of our rural counties," Scheer said. "LB411 simply adds another option."
A Government, Military and Veterans Affairs Committee amendment, adopted 35-0, added provisions of six bills:
• LB246, introduced by Gordon Sen. Tom Brewer, which would make technical changes to several election procedures;
• LB280, also introduced by Brewer, which would increase the maximum fine under the Nebraska Accountability and Disclosure Act—which was last raised in 1999—from $2,000 to $5,000;
• LB342, introduced by Gretna Sen. Andrew La Grone, which would move oversight of the metropolitan utilities district elections from the county election commissioners to the Nebraska secretary of state office;
• LB608, also introduced by La Grone, which would remove outdated language regarding electronic voting and allow ballots to be counted at polling places;
• LB618, introduced by Lincoln Sen. Mike Hilgers, which would redefine electioneering; and
• LB101, introduced by Omaha Sen. Justin Wayne, which would change provisions of the Nebraska Political Accountability and Disclosure Act relating to a potential conflict of interest by an elected office holder of certain cities or villages or a school district.
Wayne said the provision of LB101 would address situations when, for example, a school board member joins an association of school board members and later is asked to vote on a matter affecting that association.
"It creates a natural conflict," Wayne said. "There's no personal interest; there's no financial conflict."
Following adoption of a technical amendment, lawmakers voted 37-0 to advance LB411 to select file.