OPS, omnibus retirement bill approved
Lawmakers passed a bill April 18 that makes numerous changes to the state's retirement plans.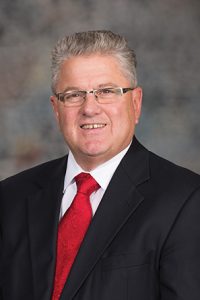 LB1005, introduced by Seward Sen. Mark Kolterman, addresses the withdrawal of a county or school entity from the state's retirement plans. The bill authorizes the Public Employees Retirement Board (PERB) and the Nebraska Public Employees Retirement System (NPERS) to act if an employer in the county or school plan makes a business decision to withdraw from the plan in whole or in part.
The PERB and NPERS are granted authority that:
• allows the PERB to determine employer and employee eligibility to participate in the retirement systems;
• allows employers to request an actuarial study that calculates what the employer needs to pay to fund the retirement benefits for plan members affected by the employer's business transactions;
• provides direction on how the actuarial study calculates the employer's liability to fund the retirement benefits for affected plan members; and
• outlines how the employer would pay for the actuarial study and the amount necessary to fund the retirement benefits for affected plan members.
Under the bill, affected employees who are terminated from the retirement plan will be considered fully vested and considered inactive within 90 days of an entity's withdrawal or determination of ineligibility. On or after Jan. 1, 2019, no county hospital facility may elect or discontinue participation in the retirement system.
The bill also includes provisions of an amendment to LB548, a bill introduced last session by Omaha Sen. Brett Lindstrom. Originally the bill would have consolidated the Class V (Omaha) School Employees Retirement System (OSERS) with the School Employees Retirement Plan.
Those provisions were replaced by an amendment adopted this session that change definitions in the Class V School Employees Retirement Act to reflect new actuarial assumptions regarding mortality tables and interest rates.
The provisions also insert a new definition of solvency as the actuarially required contribution (ARC) amount as annotated in each annual valuation report. The school district is required to deposit the annual ARC into the retirement fund by Aug. 31.
Also included in LB1005 are provisions of three additional bills introduced by Kolterman:
• LB698 makes permissive the promulgation of rules and regulations by plans administered by PERB;
• LB699 harmonizes language in the state plans that inadvertently was left out of a bill passed last session; and
• LB700 removes the obligation of the state investment officer and the Nebraska Investment Council to invest the funds in the University Trust Fund. The fund is overseen and managed by the University of Nebraska and does not contain tax dollars.
LB1005 passed on a 48-0 vote.