Thirteen senators call for special session on tax relief
The speaker of the Legislature told lawmakers April 11 that 13 senators have notified the secretary of state that they wish to call a special session to pass legislation that would reduce property taxes. Several tax relief bills were introduced this session, but none have been successful.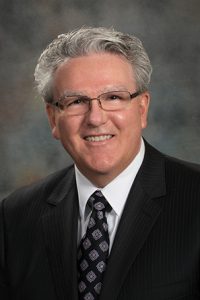 Norfolk Sen. Jim Scheer said the law requires at least 10 senators to notify the secretary in writing of their support for a special session. Secretary of State John Gale now will poll the remaining senators, and if another 20—33 in total—indicate their support, Gale will notify Gov. Pete Ricketts, who then will convene the Legislature in a special session.
Scheer said April 23 is the last day for senators to notify the secretary of their support. If the 33-member threshold is met and Gale notifies the governor on that date, he said, senators should expect to convene in late April.
Last weekend, Scheer met with six senators who introduced major tax bills this session in an effort to broker a compromise so that a tax relief proposal could be passed this year. The group released a statement April 8 that it had failed to reach an agreement.