Bill would send Cather, Chief Standing Bear to U.S. Capitol
Two different icons would represent Nebraska at the U.S. Capitol under a bill discussed by the Government, Military and Veterans Affairs Committee Feb. 21.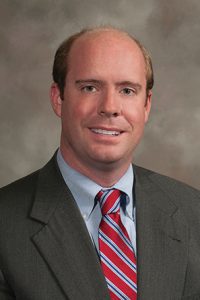 The National Statuary Hall Collection, established by Congress in 1864, houses two statues that represent important historical figures from each state. Statues of Julius Sterling Morton and William Jennings Bryan currently represent Nebraska.
Federal legislation passed in 2000 authorized states to request that one or both statues be replaced by the Joint Committee on the Library of Congress.
LB807, introduced by Omaha Sen. Burke Harr, would direct the Nebraska secretary of state to submit a request to approve the replacement of the Morton statue with one of Pulitzer Prize-winning author Willa Cather.
Harr said Cather is an internationally renowned artist whose writing defined an important part of the state's history.
"She's a great representation of what life was like when you had different immigrant communities coming together to build this great state," he said.
A National Statuary Hall Selection Committee composed of members of the Nebraska Hall of Fame Commission would be tasked with selecting a sculptor for the statue and securing funding.
Peg O'Dea Lippert of Papillion spoke in favor of the bill. She said Cather wrote about the struggles and triumphs of many immigrant communities without judgment and put Nebraska on the literary map.
"I think it's time for women to be represented at the Capitol," O'Dea Lippert said. "Let's reclaim our literary heroine, honor the women of our state and place Willa Cather in the Capitol to proudly represent Nebraskans."
Sen. Tom Brewer of Gordon filed an amendment to similarly replace the statue of William Jennings Bryan with one of Chief Standing Bear. His amendment also would clarify that the costs associated with replacing both statues would be paid for through private donations.
Brewer said the bravery of Chief Standing Bear suing the federal government for legal recognition of Native Americans' humanity should be memorialized and celebrated as part of the state's proud history.
"For the sake of those who come to our nation's Capitol and to Statuary Hall, to see a diversity is critical to understanding the history of our state," he said.
Also supporting the bill was Judi gaiashkibos, executive director of the Nebraska Commission on Indian Affairs. She said it is time that Nebraska's diversity is accurately represented by the statues in the U.S. Capitol.
"Nebraska just recently celebrated our sesquicentennial, so it seems only appropriate to celebrate our first peoples," gaiashkibos said.
No one testified in opposition to the bill and the committee took no immediate action on it.