Approval of scrap tires for home building requested
Scrap tires could be used to build walls in single-family houses under a bill heard by the Natural Resources Committee Feb. 15.
LB908, introduced by Lincoln Sen. Roy Baker, would modify state law so that tires could be used in a building system and filled with earth as permanent forms for walls in a single-family dwelling. The builder would be required to obtain prior approval from the state Department of Environmental Quality.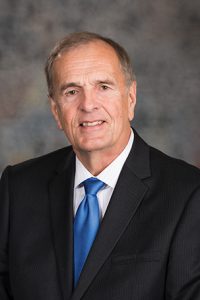 Baker said he introduced the bill on behalf of a constituent, Cathy Krueger, who is building a home in Gage County referred to as an earthship, which uses earth-filled scrap tires as building blocks for walls.
Current law permits the use of scrap tires if they are processed into material for artificial turf, playground surfaces and residential and garden applications, among other uses, Baker said. However, the DEQ approached Krueger during construction of her home and informed her that the law does not permit the use of tires in building construction.
After taking into account the significant investment Krueger had made in her home, Baker said, the department allowed a one-time exception. LB908 would ensure that future builders of earthships comply with state law.
Krueger testified in support of the bill, saying that she was surprised when the tires became an issue because no one voiced concern when she submitted her plans and bought her building permit.
"I thought everybody would be excited that I'm recycling and not adding to the landfill," she said.
Earthships have been built for the past 20 years in every climate from Canada to Indonesia, Krueger said. The houses are designed to use as many recycled materials as possible, she said, and they use passive solar heating and geothermal cooling to reduce reliance on fossil fuels.
"This will never be a mainstream building material, and I realize that," Krueger said. "However, for those of us who really want to build our own home and live sustainably, earth friendly and without adding to the landfill, it's a very viable option."
No one testified in opposition to the bill, and the committee took no immediate action on it.