Method proposed to resolve AG conflicts
Members of the Judiciary Committee heard testimony Jan. 31 on a bill that would help the state attorney general resolve potential conflicts of interest.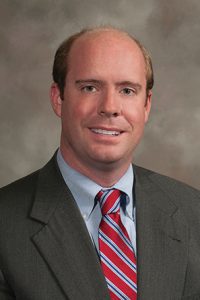 Under LB883, introduced by Omaha Sen. Burke Harr, the attorney general could recuse himself from prosecuting criminal charges against a state official or employee when a real or perceived conflict of interest exists.
The appointed counsel would have the same powers as the attorney general, but would be independent of and not act under the authority of the attorney general. Any costs incurred by the special counsel would be paid from the attorney general's budget.
Harr said the state already allows county attorneys to request independent counsel in such cases.
"I think we need to have a remedy when there is a clear or perceived conflict of interest," he said. "This allows the state attorney general to do what we already allow every county attorney to do."
Solicitor General James Smith, representing the Attorney General's Office, opposed the measure, calling it unnecessary. County attorneys already can prosecute state crimes, he said, and judges can appoint a special prosecutor at the attorney's request.
"There are at least two alternatives that already exist in Nebraska law that have been used successfully and that have been used to investigate and prosecute officials," Smith said. "This just creates another expensive and unnecessary layer of government bureaucracy."
No one testified in support of the bill and the committee took no immediate action on it.