Free meals proposed for low-income public school students
Nebraska public school students from low-income families would receive free breakfasts and lunches under a bill heard by the Education Committee Jan. 16.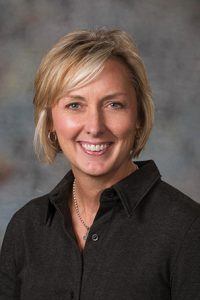 Under LB771, introduced by Fremont Sen. Lynne Walz, public schools participating in the federal school breakfast and lunch programs would provide students eligible for reduced-price breakfasts and lunches with meals at no cost. The state Department of Education would use state general funds to reimburse each school the amount that otherwise would be charged to the student.
Walz said families with annual incomes of 130 to 185 percent of the federal poverty level, or approximately $26,500 to $38,000 for a family of three, qualify for reduced-price meals under the federal programs. Rising childcare and healthcare costs make it difficult for families at that income level to afford even the 30- or 40-cent copay required for those meals, Walz said. LB771 would give low-income families some relief and help students perform better in the classroom, she added.
"Hunger during childhood has the potential to derail proper development, leaving lifelong and negative consequences for cognition, physical and mental health, behavior and academic performance."
Ann Hunter-Pirtle, executive director of Stand for Schools, testified in support of the bill, saying that it would provide free school meals for an additional 27,000 Nebraska students. Ensuring that students get the nutrition they need makes it easier to address every educational challenge, she said, including academic performance, reading comprehension and behavioral problems.
"The reverse is also true," Hunter-Pirtle said. "Fail to address hunger, and all of the other educational investments we make are less effective."
No one testified in opposition to the bill, and the committee took no immediate action on it.