Bill to remove economic development cap advanced
A bill that would remove one of the caps in state law on an economic development program available to cities advanced from general file Jan. 16.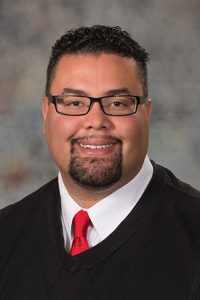 Currently, under the Local Option Municipal Economic Development Act, a cap of four-tenths of one percent of the taxable valuation of a city is placed on funds derived from local sources of revenue that a city can use for approved economic development programs.
LB614, introduced last year by Omaha Sen. Justin Wayne, would remove the cap based on taxable valuation while leaving in place a second, flat-dollar spending cap. Wayne said the taxable valuation cap is arbitrary and has negatively impacted some small communities with a lower tax valuation base.
"All we're doing is modernizing [part] of the local economic development cap," Wayne said, noting that the taxable valuation cap has not been updated since the early 1990s and approximately 70 communities have been negatively impacted by it.
Wayne said the flat-dollar spending cap is sufficient and voters can approve funds for local economic development programs under the act that are capped at:
• $5 million for Omaha and Lincoln;
• $4 million for first-class cities; and
• $3 million for second-class cities and villages.
Columbus Sen. Paul Schumacher expressed concerns about the bill, saying he had not heard a good reason to remove the taxable valuation cap. Economic incentives such as those authorized under the Local Option Municipal Economic Development Act repeatedly have not produced the results that Nebraska communities have hoped for, he said.
"Economic incentive programs distort the market – sometimes for the good, sometimes for the bad," Schumacher said. "Our experience with them hasn't been the greatest."
Bellevue Sen. Sue Crawford supported the bill, saying Nebraska municipalities would benefit from having clear, consistent limits on the use of sales tax dollars for economic development. The existing flat-dollar spending cap would provide that, she said, while still allowing cities to attempt to "disrupt the market" in a positive way.
"This is an important streamlining of that [economic development] program," Crawford said.
LB614 advanced to select file on a vote of 35-1.