State ban on ivory sales fails to advance
A bill that would prohibit the sale and trade of ivory in Nebraska failed to advance from general file Jan. 11.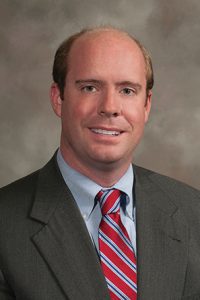 Under LB39, introduced by Omaha Sen. Burke Harr, a person involved in selling, trading, bartering or offering ivory for sale would be guilty of a Class II misdemeanor, which carries a penalty of up to six months in jail, a $1,000 fine, or both.
Harr said the sale of ivory already is banned by the federal government, but federal agencies tasked with enforcing the ban often are overloaded with other work. LB39 would mirror and codify the federal regulations in state law and make it easier to prosecute violators, he said.
"All we're doing is providing a local mechanism for enforcing a regulation that already exists through federal regulations and international treaties we've signed," Harr said.
A Judiciary Committee amendment specified several items that would be exempt from the bill's provisions.
Musical instruments containing ivory would be allowed if the ivory makes up no more than 20 percent of the instrument, it is an integral component of the instrument, it accounts for no more than 50 percent of the instrument's value and the instrument was made before 1975. Antiques at least 100 years old also would be exempt under such conditions.
The bill would not apply to firearms, knives and their component parts. Additionally, any item that is acquired or distributed to an educational or scientific institution would be exempt.
Any item confiscated under LB39 that is not required as evidence in a criminal proceeding could be donated to an educational or scientific institution. If donation is not feasible, a judge could order that the ivory be destroyed or placed in storage.
Hastings Sen. Steve Halloran opposed the bill, saying the United States Fish and Wildlife Service has found no significant evidence of an illegal ivory trade in the U.S. The bill would do nothing to discourage illegal poaching, he said, but it would unfairly target Nebraskans.
"Every legitimate hunter abhors the act of poaching," Halloran said. "This is only going to discourage legal trophy hunting and divert the fees from being taken and actively used to combat poaching."
Imposing a strict ban on ivory sales and trade in the state could have the opposite effect of the bill's intent, said Henderson Sen. Curt Friesen.
"From my perspective, as we try to make things stricter here and limit the availability of ivory … you run into a situation where it's seized and you've lowered the supply, so to speak, and create more of a demand for ivory," he said.
Senators initially rejected the Judiciary Committee amendment 20-14. Harr filed a motion to reconsider the vote, saying the amendment addressed concerns from several groups and broadened the bill's exemptions. Following a 27-0 vote on the motion to reconsider, senators adopted the committee amendment 25-7.
Sen. Paul Schumacher of Columbus expressed concern that a person might buy something and not realize it contained illegal ivory. He introduced an amendment to the committee amendment to change the language to apply penalties only to those who "knowingly purchase" such items. The burden of proof then would be on the prosecutor to show that a person had intentionally purchased an item that would be banned by the bill.
The amendment was adopted 25-5.
The bill failed to advance on a 19-9 vote. Twenty-five votes were needed for advancement. LB39 remains on general file.