Privacy restrictions for automatic license-plate readers advanced
A bill meant to protect the privacy of Nebraskans whose license plate numbers are recorded by some government-operated cameras advanced from general file Jan. 10.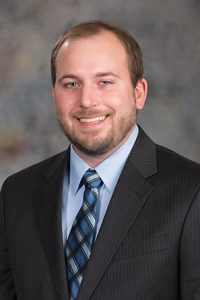 Introduced by Lincoln Sen. Matt Hansen, LB93 would restrict how law enforcement agencies and other government entities gather and share data from automatic license-plate readers, which are mobile or fixed cameras used in combination with computer algorithms to turn license plate images into computer-readable data.
Hansen said the systems could benefit law enforcement agencies by allowing them to scan large amounts of traffic but that they also could be used to amass data on citizens' day-to-day movements. The Legislature should restrict the storage and use of that data before the technology is widely adopted by Nebraska law enforcement agencies, he said.
"Protecting the privacy rights of our citizens should be one of the government's highest concerns," Hansen said, "especially in today's world of large scale personal data and personal data breaches such as those that occurred with Equifax and Target."
The bill would allow government entities to use automatic license-plate readers only to identify vehicles that are associated with a missing person, registered to someone with an outstanding warrant, relevant to an ongoing criminal investigation or reported as stolen. Parking enforcement agencies could use the systems to identify vehicles with outstanding parking or traffic violations, enforce secured areas, assist weigh stations or collect tolls.
Senators voted 32-0 to adopt a Judiciary Committee amendment that would prevent agencies from storing the captured data—including photographs of license plates, GPS coordinates and time and date information—for more than 60 days unless it is used as evidence or if it is subject to a preservation request or the subject of a warrant, subpoena or court order.
Governmental entities or criminal defendants could request a court order for the disclosure of captured plate data, which would be granted if they can offer facts showing that there are reasonable grounds to believe the data is relevant to a criminal or civil action.
Agencies using automatic license plate readers would be required to adopt and post a privacy policy and a policy governing use of the systems, and they would be required to report annually to the Nebraska Commission on Law Enforcement and Criminal Justice on their use.
LB93 advanced to select file on a 35-0 vote.