Child care rate adjustment delayed
A bill that delays rate changes for child care subsidy providers was given final approval May 11.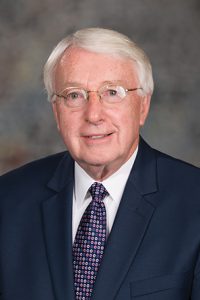 The Child Care and Development Fund Market Rate Survey is required by the federal government. Current state law requires the state Department of Health and Human Services to adjust the rates paid to child care subsidy providers every other year based on the survey.
LB335, introduced by Ralston Sen. Merv Riepe at the request of the governor, eliminates implementation of any rate changes in 2017. For the next two fiscal years the provider rate cannot fall below the 50th percentile, or the rate for the immediately preceding fiscal year. Currently, the rate that child care subsidy providers receive must be between 60 and 75 percent of the market rate.
The rate for the fiscal year beginning July 1, 2018, must be at least the 60th percentile of the last three quarters of the prior fiscal year or the rate for the fiscal year beginning on July 1, 2016.
LB335 passed 42-0.