Lethal injection drug provider confidentiality discussed
A bill that seeks confidentiality for certain records relating to the state's lethal injection protocol was considered by lawmakers on general file April 19.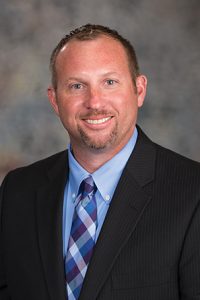 Under LB661, introduced by Heartwell Sen. John Kuehn, records containing any information that reasonably would lead to the identity of any person or entity that manufactures, supplies, compounds or prescribes the substances, medical supplies or medical equipment used to perform a lethal injection would be confidential and exempt from disclosure under the state's public records laws.
Kuehn said the bill would protect providers of drugs used in a lethal injection protocol from harassment and threats, while still making the identity of the drug and any lab analysis publicly available.
"Only the identity of the individual or the entity [would remain] confidential," Kuehn said, adding that 15 of the 31 states with a lethal injection protocol have such shield laws.
Harassment by death penalty opponents has resulted in the commercial unavailability in the U.S. of certain drugs used in lethal injection, he said, so a shield law regarding the identity of drug providers could increase the availability of such drugs for other purposes as well.
"LB661 is written specifically only to address public records statutes," he said. "It does not affect the judicial application, sentencing or court processes regarding the death penalty."
Venango Sen. Dan Hughes supported the bill, noting that he was involved in the initiative petition process that overturned the Legislature's 2015 abolition of the death penalty. Voters have clearly indicated their desire to have the death penalty carried out in Nebraska, he said, and lawmakers have a duty to make that happen.
"I was one who carried a petition to get this issue back on the ballot," Hughes said. "During that process the pledge that I made to those that I talked to was that the law was not broken, the process was broken," Hughes said. "And if indeed the voters of the state of Nebraska gave us this law back, I would do whatever I could to fix the process."
Sen. Adam Morfeld of Lincoln opposed the bill. Manufacturers and pharmacies involved in lethal injection are not private actors whose privacy should be protected, he said, but rather entities that should be considered "agents of the state" who must comply with public records laws.
"When the state is executing its own citizens, the process should be as transparent as possible," Morfeld said.
But Lincoln Sen. Mike Hilgers said the state already deviates from the principle of transparency in government when there is a compelling reason to do so. Full disclosure of drug manufacturers has led to a lack of high quality drugs with which to do the state's business, he said.
"Transparency is a core operating principle for our government but it's not a universal principle," Hilgers said.
Kuehn agreed, noting that current deviations from full transparency include correspondence between state senators and their constituents, names of stockholders in companies that receive tax incentives and the identity of finalists for some high-paying state jobs.
"We all know and can agree that there are instances where that privacy [interest] outweighs the need for transparency and full disclosure," Kuehn said.
Omaha Sen. Ernie Chambers opposed the bill and offered a series of amendments in an effort to extend debate. The courts have stated that open records laws should be applied liberally when it comes to the expenditure of public funds, he said, because the public has a right to know how that money is spent.
"[This bill] is designed to deprive the public of information it ought to have about how its government is carrying out the most solemn, the most consequential, act that a government can perform," Chambers said.
Sen. Kate Bolz of Lincoln raised questions regarding the ability of the state Department of Correctional Services to properly administer lethal injection drugs without knowing their source.
A recent state audit uncovered serious mismanagement of existing pharmaceutical procedures within the department, Bolz said, which should be a cause of concern regarding how the new lethal injection protocol would be carried out under the bill.
"Can we trust this [agency] to implement these medications as they should be, especially when there is not clarity and transparency about the source of these drugs?" Bolz said. "In other words, is this the right time to discuss this policy change?"
The Legislature adjourned for the day without taking action on LB661.