Bills considering defendants' ability to pay fines advanced
A bill that would expand the authority of county courts to determine a person's competency to stand trial was amended April 19 to include provisions of several bills addressing defendants' ability to pay fines.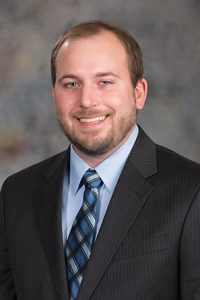 Currently, if a party files a motion to determine a defendant's competency to stand trial in county court, a separate civil motion is filed in district court. The criminal case is put on hold while the competency determination is made by a district court judge.
Judges who hear a criminal case in district court, however, have the authority to consider a competency challenge similar to any other motion.
LB259, introduced by Lincoln Sen. Matt Hansen, would allow county court judges to determine competency without filing a separate civil motion in district court. It also would allow city attorneys to question a defendant's competency.
Hansen said allowing county courts to determine competency would be more efficient and protect the defendant's right to a speedy trial.
A Judiciary Committee amendment, adopted 26-3, incorporated into the bill provisions of Hansen's LB145, which would require a court to determine a defendant's ability to pay a fine before imposing a jail sentence for nonpayment. If the defendant is found to be unable to pay the fine, that court could authorize an installment payment plan or community service as an alternative to payment of the fine.
Hansen said this would address the problem of unnecessary detention in county jails and help counties reduce costs of these prolonged jail sentences.
"There are people sitting in jail for offenses that carry no jail time, simply because of their inability to pay fines and fees," he said. "This amounts to jail time that is de facto based on income."
The committee amendment incorporated provisions of two additional bills.
LB526, introduced by Lincoln Sen. Adam Morfeld, would prohibit the detention of a debtor unless he or she is found to be willfully in contempt of court. It also would require court appointed counsel for indigent debtors in the event of a contempt hearing that could result in imprisonment.
Also introduced by Morfeld and added by the amendment is LB395, which would require judges to consider a defendant's ability to pay as a factor in setting bond. Morfeld said it is unfair to detain people because of financial restraints.
"This will make it so that nonviolent criminals who may not be able to pay their fines, but would otherwise, would not be held in jail for 30 or 60 days," he said.
Following the adoption of a technical amendment, senators advanced the bill to select file on a 26-4 vote.