Consolidation of veterans' services advanced
Lawmakers advanced a bill March 23 that would consolidate veterans' services in Nebraska.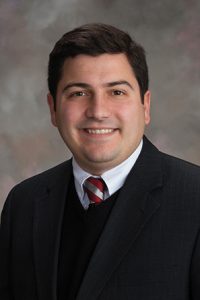 LB340, introduced by Gretna Sen. John Murante on behalf of the governor, would transfer all programs, services and duties of the state Department of Health and Human Services (DHHS) Division of Veterans' Homes to the state Department of Veterans' Affairs, effective July 1, 2017.
The bill also would create the Department of Veterans' Affairs Cash Fund to receive all money paid to the state by members of the Nebraska veterans' homes. Division employees would be considered employees of the Department of Veterans' Affairs after the transition and retain their rights and service under the state personnel system.
Murante said the transfer would increase service efficiency and result in better care at the state's four veterans' homes, which provide skilled care and assisted living services. DHHS is a large organization with diverse goals and priorities, he said, while the department focuses only on veterans' issues.
"[This bill] works toward our common, shared goal of continuing to find ways to better serve Nebraska's veterans," Murante said. "After our veterans have sacrificed so much for our country, it is the least we can do to assure that we serve them to the best of our ability."
Gordon Sen. Tom Brewer supported the bill, saying the transfer would save the state millions while continuing to provide veterans with high quality care.
"This is serving our veterans and protecting our taxpayers," Brewer said. "This is real reform."
Following the 33-0 adoption of a technical amendment brought by Murante, LB340 advanced to select file on a 39-0 vote.