Comprehensive banking law updates adopted
A comprehensive update of Nebraska's banking laws was approved March 23.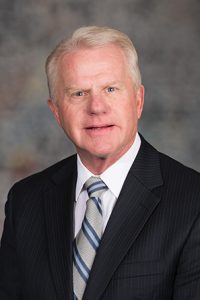 Introduced by Gothenburg Sen. Matt Williams, LB140 makes a number of changes to the laws that govern the state's banking industry.
Among other provisions, the bill:
• allows a minor to open and maintain a safe deposit box;
• allows electronic filing of bank fidelity bonds with the state Department of Banking;
• requires banks that employ a mortgage loan originator to register that employee with the Nationwide Mortgage Licensing System;
• allows a bank to acquire the stock of another financial institution if the transaction is part of the merger, consolidation or acquisition of assets of the other institution;
• authorizes an increase in the maximum number of a bank board of directors from 15 to 25 and require that a bank president be a member of the board;
• prohibits bank-affiliated individuals from being paid a higher rate of interest on deposits than paid by the bank for similar deposits and provides that a violation is a Class IV felony; and
• allows a bank, in a state of emergency, to open a temporary office to conduct business for up to 30 months, or allows a mobile branch to serve as a temporary emergency branch office.
The bill also repeals obsolete sections of the state's banking laws and includes provisions of three additional bills:
LB196, introduced by Omaha Sen. Joni Craighead, which provides an annual update of statutory reference dates to align state financial institutions with their federal counterparts;
LB454, introduced by Omaha Sen. Brett Lindstrom, which allows credit unions in Nebraska to opt out of licensing of its executive officers by the state Department of Banking and Finance; and
LB341, also introduced by Lindstrom, which clarifies provisions relating to the license suspension or revocation of an executive officer who is acting in an unsafe or unauthorized manner or endangering the interests of stockholders or depositors.
LB140 passed on a 48-0 vote.