Graduated accountability for juvenile probationers approved
Lawmakers passed a bill March 23 that changes how violations of juvenile probation terms are addressed.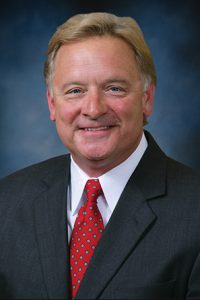 LB8, introduced by Omaha Sen. Bob Krist, authorizes the Office of Probation Administration to develop a statewide matrix of immediate, certain and consistent sanctions for violations of court orders.
A probation violation will be considered resolved upon a juvenile's successful completion of the sanction. Failure to complete a sanction could result in repetition or increased duration of the sanction, or an entirely new sanction.
The matrix also includes a series of graduated incentives to promote compliance and positive behaviors for juvenile probationers. Records of incentives for each youth will be available to the individual's attorney and the county attorney upon request.
LB8 retains a probation officer's authority to file a motion to revoke probation in case of continued failure to complete sanctions or new law violations. It also allows for detention of an individual if he or she is deemed a safety risk.
The bill passed on a 45-0 vote.