Omnibus liquor law changes proposed
A bill that would make numerous changes to Nebraska's liquor laws was heard Feb. 13 by the General Affairs Committee.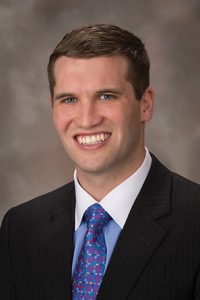 As introduced, LB632, sponsored by O'Neill Sen. Tyson Larson, would make a number of changes to the Nebraska Liquor Control Act impacting craft brewers. The bill would require that all alcoholic beverages purchased for resale in the state be at rest at a licensed wholesale warehouse prior to distribution. The wholesaler would be responsible for paying the excise tax.
During the hearing, Larson indicated that several other provisions of the bill would be removed through amendment, including a proposed limit on off-site retail expansion for craft brewery licensees and a requirement that retail locations engage in production.
Under current law, a licensee may operate up to five retail locations.
Testimony focused on the at rest provision of the bill.
Michael Madigan, testifying on behalf of the Associated Beverage Distributers of Nebraska, testified in support of LB632. Requiring all alcoholic beverages to be physically possessed by a licensed wholesaler prior to distribution allows the state to ensure that all liquor laws are being complied with and all required taxes collected, he said.
In addition, Madigan said, Nebraska's three-tiered liquor control system — which separates producers, distributors and retailers — has served the state well. Allowing craft brewers an exception to essentially distribute their own product creates a system unfair to traditional distributors, he said, and likely is unconstitutional.
"The rule clearly runs afoul of the dormant commerce clause of the U.S. Constitution," he said, which restricts a state's ability to differentiate between in-state and out-of-state entities engaging in interstate commerce.
Lester Jones, an economist for the National Beer Wholesalers Association, also supported the bill. Established industry entities have lived by the rules of the three-tier system for many years, he said, and craft brewers should as well. Everyone in the industry is vying for the same consumers, he said, and should play by the same rules.
"Competition for the share of a consumers' time, wallet and stomach are intense," Jones said. "There is no new demand for alcoholic beverages."
Tom Wilmot, co-founder of Lincoln's Zipline Brewing Company, testified in opposition to the bill, specifically the at rest provision. He said the provision would place a burden on rural craft brewers trying to get their product to retailers, because the only locally available warehouses belong to large beverage distributors.
"Basically, it would turn a 300-yard trip into a 300-mile round trip," Wilmot said.
Caleb Pollard, president of Scratchtown Brewing Company in Ord, agreed. Currently, the at rest rule has been interpreted to mean that a distributor's truck is an extension of its warehouse, he said, but LB632 would require product to be physically returned to the warehouse prior to distribution.
Craft brewers are not circumventing the three-tiered system, Pollard said, because their beer ceases to be their product once it is placed on a distributor's vehicle. The current rule simply allows craft brewers to do business with distributors that align with their values but happen to be located some distance away, he said.
"The reasons why we chose a distributor out of Omaha [are] varied, but one particular reason that was important to us is it did not bear the logo of our competitor," Pollard said.
Among other provisions, the bill also would:
• clarify the definition of a bottle club;
• increase from 32 to 64 ounces the container size under a limited bottling endorsement;
• require a third-party shipper to report to the state Liquor Control Commission when delivering out-of-state alcohol directly to a purchaser in Nebraska; and
• grant the commission authority to suspend a license for up to 48 hours for a first violation and up to 15 days for a third or subsequent violation in the same time period.
In addition, LB632 would create the Music Licensing Agency Act. The act would require a music licensing agency to register with the Nebraska secretary of state and file an annual electronic copy of each performing rights agreement that provides for payment of royalties made available from the music licensing agency to any Nebraska proprietor.
The committee took no immediate action on the bill.