Juvenile justice omnibus bill advanced
Senators advanced a bill from general file March 10 that would make several changes to existing juvenile justice practices.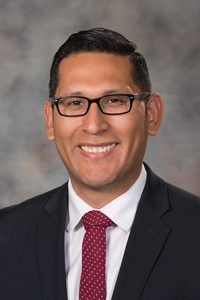 Currently, juvenile courts have the authority to commit a youth offender generally to a youth rehabilitation treatment center.
LB1148, sponsored by Omaha Sen. Tony Vargas, would require the juvenile court to commit a youth specifically to either YRTC-Kearney or YRTC-Geneva.
A Judiciary Committee amendment, adopted 33-1, would require the Office of Juvenile Services to file a report with the court and give notice of any changes in a youth offender's placement. The office would be required to provide copies of the notice to all interested parties, including any parent or guardian of the juvenile, at least seven days before the placement.
The proposed changes in the bill are intended to ensure that commitments to YRTC are productive and time-limited, Vargas said, and that when youth are discharged, reentry to their home communities is smooth and safe.
"While we entrust our youth to the care of the state, we do so with the belief that it will ultimately improve their lives and the lives of those in their communities," he said. "We've heard of too many instances where they're being returned broken and that has to change."
The amended bill would authorize the court to hold a review hearing for any change in placement and issue a temporary stay of such change until completion of the review. Each juvenile who is placed at a YRTC would be entitled to an annual review of their placement by the juvenile court for as long as they remain committed.
The committee amendment also incorporated provisions of four additional bills:
• LB458, sponsored by Omaha Sen. Steve Lathrop, which would allow child advocacy centers to access child abuse and neglect investigations under review by the state Department of Health and Human Services;
• LB906, sponsored by Bennington Sen. Wendy DeBoer, which would clarify the process of retaining forensic interview videos by child advocacy centers;
• LB969, sponsored by Omaha Sen. Justin Wayne, which would ensure that defendants are entitled to a physical copy of a video recording in which they are described; and
• LB975, sponsored by Lincoln Sen. Suzanne Geist, which would allow DHHS to share information gathered from adult and child abuse investigations for the purpose of complying with other state or federal investigations.
Omaha Sen. Sara Howard supported the bill. She said that currently juvenile courts have no oversight over a juvenile until YRTC staff decide to charge the youth.
"This really creates a challenge because then there's no oversight of the treatment of juveniles in [YRTC]," Howard said. "And the court who has ultimate jurisdiction of the child has no way of knowing whether programming is occurring or if treatment is working for the child or not."
Following the adoption of two technical amendments, senators voted 35-1 to advance LB1148 to select file.