Anti-bias and implicit bias training requirement advanced
Lawmakers gave first-round approval Feb. 12 to a bill that seeks to strengthen enforcement of the state's ban on racial profiling by law enforcement.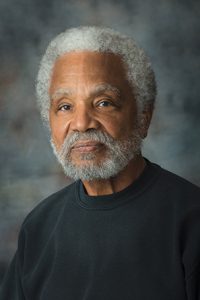 LB924, sponsored by Omaha Sen. Ernie Chambers, would require each law enforcement agency in Nebraska to implement an anti-bias and implicit bias training policy to combat apparent or actual racial profiling practices.
The bill will help focus attention on a problem, Chambers said, but it is only a beginning.
"There still is an overabundance of stops, searches and arrests of nonwhite people based on the fact that they are not white," he said.
Under the bill, each agency would be required to submit its adopted policy to the Nebraska Commission on Law Enforcement and Criminal Justice. Every law enforcement officer would be required to complete at least two hours of bias training during each calendar year.
Additionally, LB924 would authorize the commission to withhold loans, grants, funds or donations from a law enforcement agency if the agency is found to have neglected to collect required vehicle stop demographic data. The funding could be reinstated once the reporting failure is corrected.
Sen. Steve Lathrop of Omaha supported the bill. He said statistics suggest that the implicit inclination to view someone behind the wheel of a car differently because of their race is a problem in Nebraska.
"This bill will help law enforcement recognize … racial bias and the way the law is administered [as well as] who they pull over and how they treat individuals they encounter every day," Lathrop said.
Omaha Sen. Tony Vargas also spoke in support of LB924. Many law enforcement agencies nationwide already provide such training, he said.
"Across the country, cities and municipalities are taking this step to require a minimum of two hours of annual training in some shape or form," Vargas said. "It's a way to get ahead of some of the things we're seeing that's concerning."
Senators advanced the bill to select file on a 43-0 vote.