Bill to end tax credit approved
Lawmakers passed a bill May 24 intended to increase assistance available to startup companies through the state Department of Economic Development.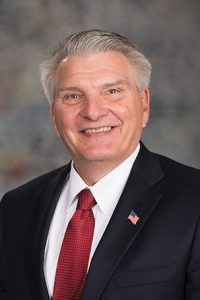 LB334, sponsored by Gering Sen. John Stinner, eliminates the Angel Investment Tax Credit, which was scheduled to terminate in 2022.
In fiscal year 2020-21, the $4 million annual cost savings will be directed to the state Military Department for the governor's emergency program to assist those impacted by recent flooding. Beginning in FY2021-22, funds will be directed to DED to fund programs under the Business Innovation Act.
The bill requires DED and the Appropriations Committee to assess and evaluate the financial status and economic impact of programs funded under the Business Innovation Act.
LB334 also includes provisions of LB452, sponsored by Elmwood Sen. Robert Clements, which transfer Cass County from its current planning and development region to Region 8. The provisions also place a moratorium on future boundary changes until July 1, 2020.
Lawmakers passed the bill 47-0.