Bill would allow nonelection of workers' compensation coverage
The Business and Labor Committee heard testimony Feb. 27 on a bill that would allow individual employers to opt out of workers' compensation coverage.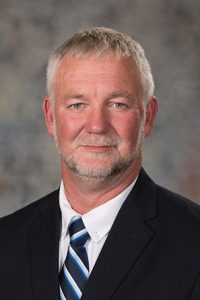 Under LB553, introduced by Kearney Sen. John Lowe, any individual employer, partner, limited liability company member or self-employed person who is engaged full time in business who elects not to come under the Nebraska Workers' Compensation Act must file an acknowledgement with the Nebraska Workers' Compensation Court.
Lowe said the bill would help clarify whether or not independent contractors carry workers' compensation coverage. This would help general contractors make better informed hiring choices, he said.
"When an independent contractor is injured while working for a third party, it's up to the workers' compensation court to determine if the third party's insurance would cover the injury," he said. "[Under LB553] general contractors would know if an independent contractor has their own workers' compensation insurance before making a hiring decision."
Nonelection of coverage would not waive any rights or remedies available to the person in a civil action related to a personal injury suffered by the individual during employment.
Anyone who elects to opt out of coverage may choose to rescind a nonelection acknowledgement at any time by filing a notice of termination with the court. Coverage would not apply to any injury sustained or disease incurred less than one week after the notice of termination is filed.
Tom Champoux, representing the Independent Insurance Agents of Nebraska, supported the bill. He said when an independent contractor makes a workers' compensation claim under a third party's policy, it can lead to permanent premium increases for the third party's insurance coverage.
Sen. Mark Kolterman, who owns an independent insurance agency in Seward, also testified in support of the bill, saying there has been uncertainty in this area of insurance law for decades.
"For many years general contractors have ended up paying [for independent contractors]," Kolterman said. "This bill is an easy solution to a long-term problem."
Tad Frazier, representing the American Insurance Association, opposed LB553. Currently, individual employers and independent contractors must opt in to workers' compensation coverage. The bill, he said, could create legal confusion if someone opts out of coverage but does not file a nonelection of coverage form.
"We understand the intent of this bill in trying to provide some exemptions, but it doesn't provide much clarity," Frazier said. "Even though you're outside of coverage until you opt in, you have to declare that you're opting out. When you do terminate your declaration, you're still not under coverage until you opt in."
The committee took no immediate action on the bill.