Helmet law repeal discussed
Members of the Transportation and Telecommunications Committee heard testimony Feb. 6 on a proposed repeal of the state's motorcycle helmet requirement.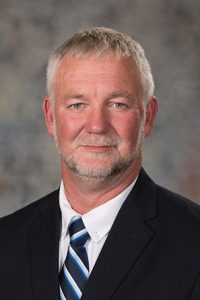 Current state law requires all motorcycle or moped riders to wear a protective helmet. LB368, introduced by Kearney Sen. John Lowe, instead would give riders 21 and older the option to wear no helmet but would require that eye protection be used.
Lowe said Nebraska is actively discouraging tourism revenue because many motorcycle riders choose alternate routes around the state on their way to rallies like Sturgis, held in South Dakota each year.
"Individuals who choose to ride a motorcycle should be allowed to choose whether they wear a helmet," he said. "We should not be in the business of regulating personal choice."
The bill also would prohibit children younger than six years old from riding a motorcycle or moped.
Former senator Dave Bloomfield, who introduced similar legislation during his time in the Legislature, testified in support of the bill. He said the right to choose whether to wear a motorcycle helmet is a civil right that should be restored to all Nebraskans.
"[LB368] restores freedom to adult citizens of Nebraska in giving back a basic civil right that should have never been taken away from them: the ability to decide for themselves what is best for themselves," he said.
Representing ABATE of Nebraska, Brad Christian also supported the bill, saying motorcycle helmets rarely save lives.
"I ride about 10,000 miles a year on average and riding without a helmet should be my choice," Christian said. "If it's your time to go, it's your time to go. Helmets will not save you from blunt-force trauma."
Patrick Lange of Cozad opposed LB368. His wife was killed and he suffered permanent neurological damage after they were involved in a motorcycle accident while not wearing helmets. He said he cannot know whether a motorcycle helmet would have saved his wife's life, but he will always wonder.
"I want my kids to not have the choice to not wear a helmet when they're old enough to ride," Lange said. "I will wonder the rest of my life what could have happened if I'd taken the extra safety precautions that day."
Omaha motorcycle safety instructor Dave Halen also opposed the bill, saying preventing traumatic brain injuries is a basic public safety issue.
"I don't think the state is intruding one bit in asking people to wear the single most important piece of safety equipment a motorcycle rider can wear," he said.
The committee took no immediate action on the bill.