Briese appointed state treasurer, will resign from Legislature
Albion Sen. Tom Briese announced his appointment by the governor to the office of state treasurer in an email to fellow senators Sept. 14. Current State Treasurer John Murante is leaving the position to lead the Nebraska Public Employees Retirement Systems.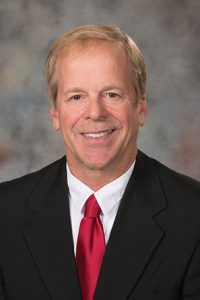 "Although I am humbled and honored to fill the role of State Treasurer, it is with a considerable sense of sadness that I move on from the legislative family," Briese wrote.
Briese, who represents Legislative District 41 and serves as chairperson of the Executive Board, said he will assume his new role Nov. 1 and will resign his legislative seat prior to that date.
Grand Island Sen. Raymond Aguilar, vice-chairperson of the Executive Board, will take over as head of the committee until a new chairperson is elected when the Legislature convenes in January.
Gov. Jim Pillen will appoint a replacement to serve the remainder of Briese's legislative term, which ends in January 2025.