Bill would fund lead service line replacement
The state would provide funds to assist in the replacement of lead service lines to homes in Nebraska under a bill considered March 13.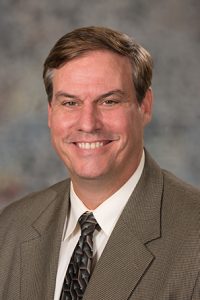 LB613, sponsored by Sen. Mike McDonnell of Omaha, would transfer $22.5 million from the Cash Reserve Fund to the General Fund and appropriate $22.5 million in general funds to the state Department of Environment and Energy in fiscal year 2023-24 and FY2024-25.
Those funds would be used to expedite replacement of homeowner-owned lead service lines. Ten percent of funds could be used for workforce development.
McDonnell said that in Omaha alone, an estimated 16,000 lead lines need to be replaced at a cost of $120 million, a cost that will only increase if left for the future. For homes built before 1940, he said, the cost to replace a lead service line averages $8,000 and those homes generally are situated in the oldest parts of the state that have lower property values.
The water in Omaha's main does not contain lead, McDonnell said, but leaching can occur once water enters lead service lines at individual homes. The recent federal Infrastructure Investment and Jobs Act has provided Nebraska approximately $28 million per year for the next five years for lead service line replacement, he said, and LB613 would leverage those funds to do more.
"Lead poisoning can be devastating — impairing children's learning abilities and even increasing their chances of being involved in criminal activities [later in life]," McDonnell said.
Metropolitan Utilities District representative Megan Walter testified in favor of the proposal, saying MUD currently is replacing approximately 200 lead lines per year. Median household income in North and South Omaha areas with the most lead lines ranges from $20,000 to under $60,000 per year, she said, meaning the cost to replace those lines is roughly 38 percent of annual household income in those neighborhoods.
Leveraging federal funds would allow MUD to expedite replacement, Walter said, with very little impact to ratepayers.
"Removing lead service lines will help reduce the risk of lead exposure to pregnant women, infants and children, improving the quality of life and health of some of the most vulnerable members of the community," Walter said.
No one testified in opposition to LB613 and the committee took no immediate action.