Omnibus liquor bill amended, advanced
A proposal related to liquor importation in Nebraska was amended to become an omnibus liquor bill and advanced from general file March 13.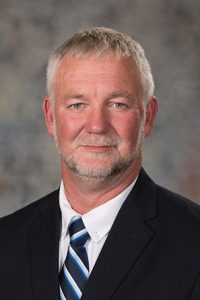 LB376, as introduced by Kearney Sen. John Lowe, would create a brand registration for the state Liquor Control Commission to accurately identify and track alcoholic products being imported into Nebraska.
Beginning Jan. 1, 2024, every licensed manufacturer, wholesaler and shipper would be required to pay a registration fee and submit a report to the commission prior to the sale or shipment of any alcoholic liquor into the state.
"This process already exists, but it's not written into statute," Lowe said. "[LB376] takes a commission procedure and codifies it into law."
Lowe introduced an amendment on behalf of the General Affairs Committee to replace the original bill with amended provisions of LB376 and five other bills heard by the committee this session.
Omaha Sen. Machaela Cavanaugh made a motion to consider the various provisions as separate amendments. The motion was successful.
Cavanaugh did not oppose the underlying bill or the amendments, but offered a series of procedural motions to extend debate as part of a strategy to delay the Legislature from taking up other proposals that she said would negatively impact LGBTQ+ Nebraskans.
The committee amendment containing the original provisions of LB376 was adopted 35-0 and also would cap the registration fee at $30.
Another amendment, adopted 33-0, contained the provisions of LB667, originally introduced by Seward Sen. Jana Hughes. The proposal would authorize alcohol wholesalers to use channel pricing — a strategy used to determine a product's price based on the retailer's license and business type.
Hughes said the pricing strategy would help wholesalers adapt to new 'hybrid' facilities.
"Our current law was adopted prior to the existence of new hybrid retailers of alcohol where you can have a bar inside the liquor store [and] a customer can have a cocktail in the store while they shop for their favorite beverage," she said. "[The bill] updates the law to allow wholesalers to adapt their pricing in response to these hybrid facilities."
Another component of the divided committee amendment, adopted 34-0, contained provisions of LB596, brought by Sen. Brian Hardin of Gering.
The proposal would permit liquor manufacturers and wholesalers to enter into an advertising or sponsorship agreement with a nonprofit organization, municipal corporation, religious corporation or political subdivision that holds a Special Designated License.
Such agreements currently are prohibited under state and federal law, Hardin said, and the amendment would take effect only if a similar measure is passed at the federal level.
The provisions of two other measures introduced by Lowe, LB259 and LB377, also were separately amended into the bill.
The provisions of LB377, adopted 37-0, would allow nonprofits to apply for up to 12 SDLs per calendar year. Current regulations restrict nonprofits to six SDL applications each year.
Under the provisions of LB259, farm wineries could apply for a license to sell beer, mixed drinks and other alcoholic beverages not produced by the farm winery for consumption on their premises. The amendment was adopted 40-0.
Sen. John Cavanaugh of Omaha supported the amendment, saying the update would put farm wineries on "equal footing" with craft breweries and microdistilleries that already are authorized for such licenses.
The divided committee amendment also included provisions of LB452, introduced by Glenvil Sen. Dave Murman. The amendment, adopted 31-0, would allow the holder of a microdistillery license to sell up to 500 gallons of their products directly to licensed retail facilities annually.
Following the 40-0 adoption of a Lowe amendment to have the bill take effect immediately upon passage, senators voted 43-0 to advance LB376 to select file.