Bill would fund Vietnam War memorial
The Appropriations Committee heard testimony Feb. 28 on a bill that would direct state funds toward completion of a memorial to Nebraskans killed in action in the Vietnam War.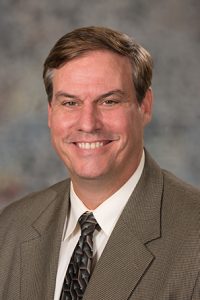 LB609, introduced by Sen. Mike McDonnell of Omaha, states legislative intent to appropriate $2.5 million in general funds in fiscal year 2023-24 to the state Department of Veterans' Affairs. The money would be used to award a grant to a nonprofit to construct a memorial.
Nebraska is the only state without a memorial to members of the U.S. military killed during the Vietnam War, McDonnell said. Construction plans are well underway for a memorial in Papillion to honor the nearly 400 Nebraskans who died in the war, he said, but the project needs a push to get it across the finish line.
"The Vietnam War was an important event in American history and it's important for us to honor those who made the ultimate sacrifice while serving their country," McDonnell said.
Lisa Cuevas-Jorgensen, vice president of the Nebraska Vietnam Veterans Memorial Foundation board of directors, testified in support of the measure. Completing the memorial is important to the families of individuals killed in action, she said, as well as the 40,000 Nebraskans who fought – many of whom did not receive a warm welcome when they returned home.
"We've all heard the military ethos 'leave no man behind,'" Cuevas-Jorgensen said. "This memorial is meant to leave no Nebraska Vietnam veteran behind. [It] will provide a lasting visual acknowledgment of the sacrifices made by those lost and the sacrifices made by their families"
Vietnam veteran Thomas Brown also testified in support, saying the memorial would be an important destination site for aging veterans. Fundraising has been "extremely difficult" since the pandemic, he said, and supporters would like to open the memorial by March 29, 2024, which is national Vietnam War Veterans Day.
"We are an aging group of veterans in our 60s and 70s and we need to be able to build this memorial as soon as possible," Brown said.
Papillion mayor David Black supported the proposal. The city has donated the land for the memorial, he said, and has committed $200,000 to the project, which has nearly $5 million in pledged support. The location has an outdoor amphitheater and is close to a veterans' administration community living center, he said, making it an "ideal" space to honor the fallen.
No one testified in opposition to LB609 and the committee took no immediate action on it.