Student poll workers, civics committee reps proposed
Nebraska high school students could fulfill a graduation requirement by completing a shift as a poll worker under a bill heard Jan. 23 by the Education Committee.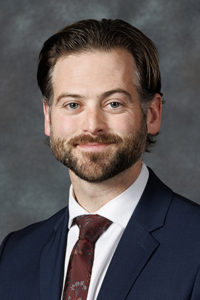 Under LB225, introduced by Lincoln Sen. George Dungan, each school district could offer that option — in addition to three current options — to students over 16 as part of its social studies curriculum.
Students also would have to complete a project or paper in which they demonstrate what they learned from their experience.
Dungan said the new option could foster a sense of civic engagement in students and help address a statewide shortage of poll workers.
"Hands-on experience with the voting process will help educate students about our electoral process and solidify the importance of participating in that voting process moving forward," he said.
The bill also would require school boards to appoint a student to their districts' committee on American civics.
The committees, currently composed of three school board members, ensure that a district's social studies curriculum aligns with state standards and gives students "foundational knowledge" in civics, economics, financial literacy, geography and history, among other duties.
Dungan said the proposal is intended to ensure that students have an "active voice" on the civics subcommittee.
Heidi Uhing, public policy director at Civic Nebraska, testified in support of LB225. She said providing additional opportunities for young people to engage with their government would help them become more civically engaged adults.
"Having students on school committees and boards also provides an important diversity of experience for the adults serving on those boards," Uhing said. "It's a direct line of communication for us to hear about students' experiences at the schools about learning from this curriculum."
Gavin Geis, executive director of Common Cause Nebraska, also testified in support. He said youth participation in recent elections was the highest in 30 years, indicating that young people care about elections and voting.
Encouraging youth to serve at the polls not only could help the poll worker shortage but could boost student confidence in elections at a time when some question their integrity, Geis said.
Harris Payne, a retired educator, testified in support of offering students the option to serve as poll workers. He said a recent study of a youth poll worker program in Minneapolis found that when students are engaged in public leadership positions, it can encourage other young people to get involved.
Payne said the proposal to add a student to the civics committee is "problematic," however, because it does not specify how the student would be selected or what qualifications they must have.
Testifying in opposition to the bill was Colby Coash of the Nebraska Association of School Boards. He said it is common for Nebraska school districts to include a student representative on their school boards.
Requiring student representation on the civics committee, however, could interfere with its statutory duties if a student's absence — due to sports or other obligations — prevents the committee from meeting, Coash said.
The committee took no immediate action on LB225.