Funds approved for behavioral health residency program, AltEn study
Lawmakers passed a bill April 12 intended to boost behavioral health provider capacity in underserved areas of Nebraska and fund continuation of a study of the impacts of the AltEn ethanol plant in Mead.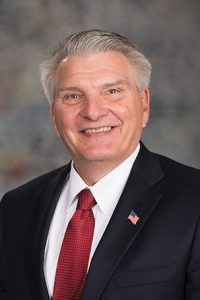 LB1068, sponsored by Gering Sen. John Stinner, updates a law passed by the Legislature in 2009 that funds efforts by the Behavioral Health Education Center of Nebraska to fill statewide behavioral health service needs, workforce education and professional training through established programs and practices.
BHECN is administered by the University of Nebraska Medical Center to provide residency training positions for physicians, physician assistants and psychiatric nurse practitioners. The bill increases the number of residencies from two to 10 and provides up to 12 one-year, doctoral-level psychology internships, an increase from the current five.
It also provides funds for up to ten one-year mental health therapist internships or practicums in rural and underserved communities in Nebraska.
The bill includes provisions of LB1048, sponsored by Bellevue Sen. Carol Blood, requiring the University of Nebraska to continue a study of the environmental and human health effects of the AltEn plant in Mead.
The now-closed ethanol production plant used treated seed as raw material, leaving behind toxic byproducts that may have contaminated the water, soil and air surrounding the facility.
LB1068 passed on a vote of 35-8 and took effect immediately.