Bill to change broadband grant program advanced
A bill intended to make several changes to the state's program to spur broadband growth advanced from general file March 28.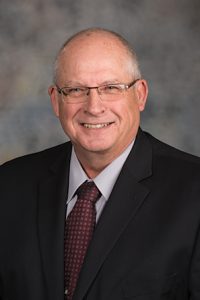 The Broadband Bridge Act, enacted in 2021, is a program that facilitates and funds the development of broadband networks in unserved and underserved areas. The Public Service Commission is responsible for administering grants to providers, cooperatives and political subdivisions to fund qualifying broadband development projects in the state. 
LB1144, as introduced by Hendersen Sen. Curt Friesen, would reduce the matching grants for projects from 50 percent of project costs to 25 percent. The bill also would extend the deadline for applications to be filed with the PSC from July 1 to Oct. 1, with grants being awarded no later than Jan. 31 of the following year, beginning in 2022.
"[The bill] focuses on our ongoing effort to expand and improve broadband availability across the state," Friesen said.  
A Transportation and Telecommunications Committee amendment, adopted 37-0, replaced the bill. Under the amendment, a hearing for a carrier who is replacing copper with fiber would not be required unless deemed necessary by the PSC. 
Among other provisions, the amendment also would require that a provider receiving support from the Nebraska Telecommunications Universal Service Fund, the Nebraska Broadband Bridge Fund or any federal funds administered by the commission be subject to service quality, customer service and billing rules and regulations adopted by the commission.
The amendment incorporates provisions of four additional bills:
• LB761 introduced by Adams Sen. Myron Dorn, which would provide up to $2 million in annual grant funding to provide precision agriculture connectivity of at least 100 megabits per second download speed and 20 Mbps upload speed to accelerate rural economic development and provide high-speed internet connectivity to farm sites in unserved areas of the state;
• LB914, introduced by Brainard Sen. Bruce Bostelman, which would allow the PSC to create and maintain a Nebraska location fabric broadband access map;
• LB1214, introduced by Lincoln Sen. Suzanne Geist, which would would require the PSC's weighted application scoring system to include the ability to offer rates in the project area comparable to rates offered by the applicant outside the project area; and
• LB1234, introduced by Friesen, which would provide for an expedited wire-crossing permit process for telecommunications companies wishing to cross railroad rights of way.
Sen. Mike Hilgers of Lincoln offered an amendment that would allow the commission to give a provider up to 90 days to submit a challenge to an application. 
The amendment also would remove a section of the committee amendment stipulating that any provider receiving funds administered by the PSC would be subject to all rules promulgated by the commission and prohibit the commission from adding to provider requirements related to broadband service support after grants have been awarded. 
The amendment instead would require recipients to commit to maintaining a minimum 100 Mbps of upload and download speeds for all locations for which they've received grant funding and to provide service in the project area for 15 years.
Hilgers said the amendment addressed concerns that companies would be deterred from applying for grants due to the broad requirements outlined in that portion of the committee amendment.
Following the 34-0 adoption of the Hilgers amendment, senators advanced LB1144 to select file 37-0.