Bill requiring Ricketts to apply for federal rental assistance funds advanced
A bill to create a new state housing agency was scrapped March 9 and replaced with a proposal to require Nebraska to apply for a second round of federal emergency rental assistance.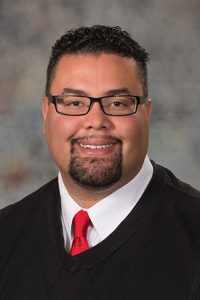 LB1073, as introduced by Omaha Sen. Justin Wayne, originally would have created a state Department of Housing and Urban Development. The bill was gutted on general file by an amendment offered by the Urban Affairs Committee, adopted 29-8, to make way for an emergency rental assistance proposal from Lincoln Sen. Matt Hansen.
The federal government made rental assistance funds available to states last year to help households struggling due to the pandemic, Hansen said. Under the program, individuals are eligible for up to 12 months of back rent and three months of future rent — up to $20,000 — which is paid directly to their landlords.
"Recently, the state has declined to apply for the second round of this funding, leaving over $120 million on the table," he said. "This is money that has already been allocated and will simply go to other states if we fail to accept it."
Hansen said 48 other states have accepted the second round of funding, which will provide three more years of rental assistance. Nebraska already has missed the first deadline, he said, and the U.S. Treasury has extended the deadline to March 30. Current assistance is scheduled to end Sept. 30.
Gov. Pete Ricketts has indicated that Nebraska will not apply for the second round because it is not needed. But Hansen said that the first round of funds were underutilized because of lack of promotion and a cumbersome application system.
"We know that a successful state program is possible," Hansen said, "as evidenced by improvements the Lincoln and Omaha programs have made to successfully distribute their funding."
Kearney Sen. John Lowe opposed the measure, saying acceptance of additional funding would be the wrong path for the state.
"COVID is over," Lowe said. "We need to get back to work … we don't need these government handouts constantly."
Omaha Sen. Terrell McKinney disagreed. A significant number of Nebraskans have faced economic hardships over the last two years, he said, and continue to struggle to recover. He said high unemployment in his legislative district prior to the pandemic means that the impact of COVID-19 lingers for many individuals.
"Technically, we're still in a pandemic and we have to recognize that," McKinney said.
Sen. John Stinner of Gering also supported the measure. Many people in rural areas were unaware that assistance was available, he said, and the application process was confusing and difficult to navigate.
The state can collect interest on the federal funds for the duration of the three-year program, he said, and simply turn back any unused portion without penalty.
"The COVID emergency may be over, but the COVID overhang is still there and it's called inflation — and it's biting into everybody's budget," Stinner said. "This program could definitely help."
Omaha Sen. Mike McDonnell also spoke in support, saying the Appropriations Committee recently sent a letter to the governor encouraging him to apply for the funds. He said the committee heard over 100 hours of testimony from Nebraskans across the state about the impact that COVID-19 has had on their lives.
McDonnell said the state's 211 Helpline — which connects residents with food, housing and utility assistance — saw a 23 percent increase in calls from rural communities asking for assistance in 2021 and a "dramatic" increase so far this year as other forms of assistance have ended.
"At this pace, they are expecting over 300,000 calls by the end of the year, which [would be] 21 percent higher than last year," he said.
Following adoption of the amendment, senators voted 29-7 to advance LB1073 to select file.