Sexual assault, sex trafficking identity protection bill advances
Senators advanced a bill from general file March 2 that would keep the identity of an individual alleging sexual assault or sex trafficking confidential in the period immediately following a reported crime.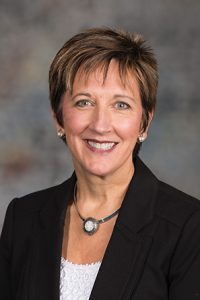 LB1246, introduced by Lincoln Sen. Patty Pansing Brooks, would require attorneys and criminal justice agencies to withhold any personal identifying information of an alleged victim from the public record until charges are filed. Under the bill, relevant information could be shared between criminal justice agencies, attorneys and victim advocacy agencies under certain circumstances.
Pansing Brooks said trafficking investigations often are intense and time consuming and frequently an incident report is made before a trafficker is arrested. The result is that a victim's name is public before a trafficker is in custody, she said, adding that fear of retaliation is the most common reason for not reporting violent sex crimes.
"When identifying information of victims in these cases is available to the public, it can leave them vulnerable to intimidation, threats or harm," Pansing Brooks said. "There have been instances in Nebraska where victims of trafficking have been physically harmed or received death threats from their traffickers after reporting to law enforcement."
An amendment offered by the Judiciary Committee, adopted 40-0, would provide an additional exception to the confidentiality requirement to allow criminal justice agencies to share identifying information about an alleged victim with an educational entity, such as a Title IX coordinator.
Committee chairperson, Sen. Steve Lathrop of Omaha, said the change is necessary to empower those entities to provide support services to students who are victims of such crimes. 
Sterling Sen. Julie Slama also brought an amendment that would add provisions of her LB204 to require convicted sex traffickers to register as sex offenders beginning Jan. 1, 2023. Sex trafficking is a sex crime, Slama said, and the amendment would harmonize the state's sex offender registry law to treat it as such. 
Following the 41-0 adoption of the Slama amendment, lawmakers voted to advance LB1246 to select file 41-0.