Holocaust education standards clear first round
A bill intended to ensure Nebraska students receive education on the Holocaust before they graduate from high school advanced from general file March 1.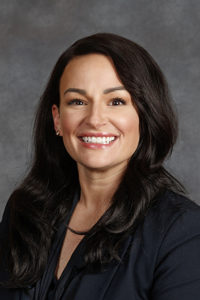 As introduced by Sen. Jen Day of Omaha, LB888 would have added studies relative to the Holocaust and other acts of genocide to the definition of mulicultural education.
Day introduced an amendment, adopted 44-0, that instead would require the State Board of Education to adopt academic content standards for education on the Holocaust and other acts of genocide as part of the state's social studies standards.
She said the amendment is intended to ensure that students learn about the Holocaust in the appropriate grade rather than at each grade level.
Recent surveys have found that knowledge of the Holocaust among young people is declining, Day said. At the same time, she said, recent FBI statistics show that 60 percent of religiously motivated hate crimes are directed at Jews, who make up only 2 percent of the U.S. population.
In a 2021 survey, Day said, 25 percent of American Jews reported being targeted in the previous year and 40 percent reported changing their behavior due to fear of antisemitism.
"The increase in antisemitism combined with our youth's fleeting knowledge of the Holocaust paints a troubling picture and underscores the need to ensure that Nebraska students are aware of the consequences of unchecked hate and ignorance," she said.
Omaha Sen. Justin Wayne supported LB888 but said he would seek to amend it on select file to ensure that Nebraska students also are taught the history of slavery in the U.S., which he called one of the country's "greatest tragedies" that has led to current racial disparities.
Sen. Bruce Bostelman of Brainard also supported the bill. He suggested, however, that lawmakers clarify the term "genocide," which he said is too vauge and open to interpretation. Bostelman said the bill should state explicitly which events are to be taught.
Senators voted 44-0 to advance LB888 to select file.