AltEn investigative committee proposed
The Legislature would appoint a special committee to study and investigate operations at the AltEn ethanol plant in Mead under a measure considered Feb. 24 by the Executive Board.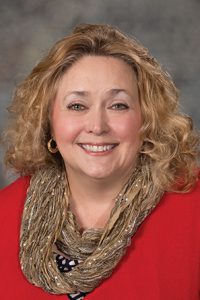 The now-closed ethanol production plant used treated seed as raw material, leaving behind toxic byproducts — known as wet cake — that may have contaminated the water, soil and air surrounding the facility.
Bellevue Sen. Carol Blood, sponsor of LR159, said an investigative committee is needed to provide a fuller understanding of the extent of the environmental and health impacts of the situation and to recommend possible rules, regulations or laws needed to ensure compliance by AltEn's owners.
"This disaster unfolded while Nebraska agencies failed to act," Blood said. "A special legislative committee is a powerful tool to be implemented when there is a need for broad action via engagement from members of multiple committees."
The proposed committee would consist of nine members of the Legislature, appointed by the Executive Board, including the chairperson or designee of the Agriculture, Appropriations, Natural Resources, Health and Human Services, Judiciary and Natural Resources committees, as well as two additional members from the Judiciary and Natural Resources committees and one member each representing Lincoln and Omaha.
The committee would be authorized to hold hearings and issue subpoenas to compel attendance of witnesses and production of accounts, documents and testimony.
Ray Loftus, formerly of Mead, testified in support of the resolution, saying he moved his family from their "dream home" less than a half a mile from the AltEn plant in 2021. The family felt forced to leave when it became evident that living so close to the plant might not be safe, he said.
"Can anybody tell me who's going to pay for this?" Loftus said.
Also testifying in support was Janece Mollhoff. The lack of transparency since the state Department of Environment and Energy first granted a permit to the AltEn plant to use seed corn in 2012 indicates a need for an investigation, she said, adding that the department currently lacks accountability for the quality of Nebraska air, water and soil that it is supposed to manage.
"I live in Saunders County and we want answers," Mollhoff said. "How did we get to 99,000 tons of contaminated wet cake and sludge covering 16 acres on unlined ground?"
Jim Macy, director of the state Department of Environment and Energy, testified in opposition to the proposal. He said the department is coordinating with the federal Environmental Protection Agency to monitor and assess the situation at AltEn and conducts three inspections a week at the site.
Litigation is pending, he said, but the agency makes all non-confidential information regarding AltEn available on a dedicated webpage and is working with six former seed suppliers to clean up the wet cake at the plant at no cost to taxpayers.
"We're committed to working with the local leadership — and we have been — and will continue to work with the Mead community until this site's cleaned up," Macy said.
Mead village board chairperson Bill Thorson also testified in opposition. He said the Department of Environment and Energy has dealt with similar situations and is the right agency to handle the complicated circumstances at AltEn.
"We feel if we add another committee of multiple people to oversee what's already being overseen [it] will just cost us valuable time and probably more money also," Thorson said.
The committee took no immediate action on LR159.