Public-private transportation partnerships discussed
The Transportation and Telecommunications Committee heard testimony Jan. 31 on a proposal to allow certain public-private partnerships for transportation projects in Nebraska.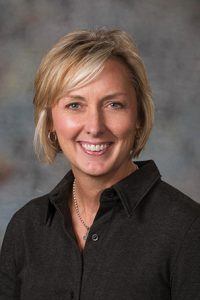 LB1016, introduced by Fremont Sen. Lynne Walz, would allow the state Department of Transportation to enter into public-private partnerships for construction or financing of capital projects or procurement of services under the Transportation Innovation Act. For capital projects exceeding $100 million, NDOT would be required to receive legislative approval prior to the project start date.
Eligible projects could include the accelerated completion of improvements and expansion projects on the Nebraska segments of the National System of Interstate and Defense Highways, highway resurfacing and the accelerated completion of the state expressway system.  
Walz said the Nebraska expressway system, authorized by the Legislature in 1988, isn't scheduled to be completed until 2040. She said the department needs more tools to speed that process, including a mechanism for a private partner to finance a project and for the state to make payments over time. 
"We are a pay-as-you-go state, which is fantastic, but I do have a concern that as we continue to see inflation, wages and supply costs increase, we may not have the financial resources to continue down that path," Walz said. "[Public-private] contracts would provide us with a different option for completion."
Under the bill, the NDOT director would be required to develop regulations by July 1, 2023, to determine when a public-private partnership could be used for a particular project.
NDOT Director John Selmer testified in support of LB1016. He said the bill's language — largely based on legislation from other states — should be updated to reflect that Nebraska's highway commissions are advisory only and do not have decision-making authority. 
With that change, Selmer said, the department would hope to see the bill passed.
Also in support of the bill was Lynn Rex, director of the League of Nebraska Municipalities. Rex said LB1016 would provide the Department of Transportation with additional authority and flexibility.
"In the same way that municipalities across the state are involved in public-private partnerships, we think that this can only help the state to move things forward," she said. "What we see is the opportunity to expedite some projects."
No one testified in opposition to LB1016 and the committee took no immediate action on the bill.