Ban on hair discrimination advanced
A bill that seeks to extend employment discrimination protections was advanced from general file April 6.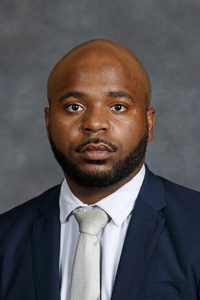 LB451, sponsored by Omaha Sen. Terrell McKinney, would expand the definition of race to include characteristics associated with race such as skin color, hair texture and protective hairstyles. The bill defines protective hairstyles as braids, locks and twists.
McKinney said workplace bans on natural hairstyles perpetuate racist stereotypes that Black hairstyles are "unprofessional." The bill would help address this type of non-explicit racial discrimination, he said.
"LB451 addresses harmful practices that appear neutral but actually work to deny job opportunities that have nothing to do with [a person's] qualifications and ability to do their job," McKinney said.
An employer could implement health and safety standards regulating characteristics associated with race as long as they are non-discriminatory and applied equally to all employees, and if good faith efforts to accommodate an employee have been made.
A Business and Labor Committee amendment, adopted 32-0, would permit the Nebraska National Guard and state, county and local law enforcement agencies to impose their own dress and grooming standards.
Senators advanced LB451 to select file on a 38-0 vote.