Constitutional amendment would legalize cannabis
Legalization of cannabis in Nebraska for individuals 21 and older would be placed on the ballot for voter consideration under a measure heard Feb. 19 by the Judiciary Committee.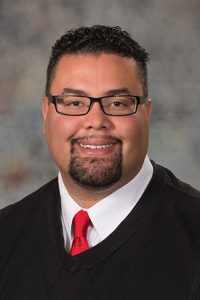 LR2CA, sponsored by Omaha Sen. Justin Wayne, would put the question on the November 2022 general election ballot. If approved by voters, the Legislature would be required to pass legislation governing the cultivation, manufacture, distribution, consumption and sale of cannabis in any form.
Wayne said an individual is arrested for marijuana possession every minute in America — evidence that marijuana use is widespread.
"The fact of the matter is that there's a black market that we all know [exists]," he said. "This, if passed by the voters, would give the [Legislature] that opportunity to provide safety protections for the consumer."
Joe Nigro, speaking on behalf of the Nebraska Criminal Defense Attorneys Association, supported the proposal. LR2CA is an important step in ending the "failed" war on drugs, he said, which has negatively impacted people of color disproportionately.
"Besides the consequences of criminal penalties for possession, conviction can affect eligibility for federal student loans and housing, as well as loss of immigration status," Nigro said.
Also speaking in support of the proposal was Seth McBride of Lincoln. If the state is going to continue to criminalize marijuana, he said, it should justify that position with evidence.
"The discussion surrounding cannabis [often] turns into a conversation about the pros and cons of individual use and speculation about [societal] impacts," McBride said, "But we need to focus on the role of government, which is to protect the rights of citizens and not micromanage every aspect of their lives."
Opposing the measure was Dr. Gary Anthone, chief medical officer for the state Department of Health and Human Services Division of Public Health. The Federal Drug Administration has a robust review process for approving drug products containing cannabinols, he said.
"Legalization of a drug by a state circumvents the process set out in federal law for approving drugs for safety and efficacy and leads to an increased risk to the public," Anthone said. "Permitting marijuana use, for any purposes, poses an increased risk to the health and safety of Nebraskans by exposing them to a drug that does not meet the standards set forth by the FDA."
Nebraska State Patrol Superintendent John Bolduc also spoke in opposition. He said that during his time as a police chief in California — a state that has legalized medical marijuana — he routinely saw legal marijuana products diverted to the black market.
"The demand for high-grade marijuana, edibles and vape cartridges is exceptionally high because of the demand and potential profit," Bolduc said. "I fear Nebraska will become a source state and not just a destination state, ultimately contributing to the dangerous problem the black market poses to public safety."
The committee took no immediate action on LR2CA.