Lawmakers reject introduction of worker protection bill
A motion to suspend the Legislature's rules to permit the introduction of a new bill was unsuccessful July 29.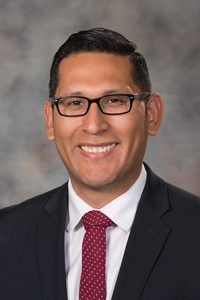 Traditionally, new bills may be introduced only during the first 10 days of the legislative session. Omaha Sen. Tony Vargas moved to suspend the rules to introduce a measure that would have implemented new workplace protections for employees of meat processing facilities in response to the coronavirus pandemic.
Vargas said the pandemic has disproportionately impacted the state's minority population, who make up a large segment of meat processing employees. Of the approximately 25,000 people who have tested positive for COVID-19 in Nebraska, he said, nearly 5,000 are meat processing plant employees.
Calls for improved worker treatment and health and safety measures, however, largely have gone unanswered, Vargas said.
"If you don't see the urgency in this and understand why this situation demands us to act now, then I'm at a loss," he said. "This is exactly why this rule exists."
Omaha Sen. Justin Wayne spoke in support of the motion, saying lawmakers need to provide all community members a forum to discuss the pandemic's impact.
"This is about all of our communities building trust with our government," Wayne said. "That when there is a major pandemic and it's disproportionately hitting an industry, that we can at least listen and figure out a way to respond."
Gothenburg Sen. Matt Williams also supported the motion to suspend the rules. The pandemic has drastically changed every aspect of daily life for many in Nebraska, he said, and that warrants a discussion of working conditions in critical industries like meat processing.
"The hearing we would have on this would allow the workers to share their stories and allow the industry to share the specific things that they've done … to address these issues," Williams said.
Sen. Tom Brewer of Gordon expressed concerns about the potential impact of increased regulations on an industry that already has been impacted negatively by the pandemic.
"When the packing plants closed last spring and things ground to a halt, all of a sudden the feedlots weren't able to move the cattle, the sale barns weren't able to buy the cattle and ranchers weren't able to sell the cattle," Brewer said. "If we do something that grinds the system to a halt [again], life for a good share of Nebraskans will grind to a halt."
Brainard Sen. Bruce Bostelman suggested that lawmakers instead hold an interim hearing, which he said would allow them to take the public hearing process into the communities most directly impacted.
"I'm afraid that if we have a hearing [in Lincoln], we'll lose the opportunity to understand how it affects [people] in their community," Bostelman said.
The motion to suspend the rules failed on a 28-10 vote. Thirty votes were needed.