Bill to ban abortion procedure pulled from committee
A bill that would ban a specific abortion method in Nebraska was advanced to general file July 21 after a successful procedural motion.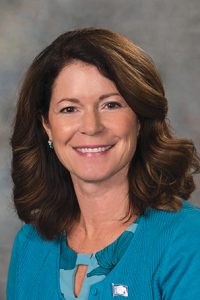 LB814, introduced by Lincoln Sen. Suzanne Geist, would ban "dismemberment" abortions except in emergency situations. The bill defines a dismemberment abortion as a procedure in which a person purposely dismembers and extracts a living fetus from the uterus using clamps, forceps or similar instruments.
Geist filed a motion to place the bill on general file, even though the Judiciary Committee has not voted to advance it.
The committee was at an impasse, Geist said, with not enough votes to advance or indefinitely postpone the bill. She said her motion follows the rules of the Legislature as prescribed.
"I believe the citizens of Nebraska deserve to hear the details of my bill and the majority of its citizens will agree with its premise," Geist said.
Peru Sen. Julie Slama supported the motion to pull LB814 from committee. Preventing dismemberment abortion is a rare case in which it is appropriate to circumvent legislative tradition, she said.
Glenvil Sen. Dave Murman agreed, saying it is important for the Legislature to discuss the sanctity of human life.
"I do respect the committee process, but some discussions don't require specialized committee insight," he said. "This is one of those issues."
Opposing the procedural motion was Omaha Sen. Megan Hunt. It is "irresponsible" to attempt to limit women's access to health care in the midst of a global pandemic, she said. Instead, senators should focus on helping people recover from the physical and financial effects of the coronavirus, she said.
"Since we adjourned [in March], over 22,000 Nebraskans have contracted COVID and more than 300 have died," Hunt said. "My inbox is full of people asking for financial relief … not asking me to restrict health care."
Senators voted 30-8 to adopt the motion to advance LB814 to the first round of debate.