African American commission advances
A bill that would create the state Commission on African American Affairs advanced from general file March 10.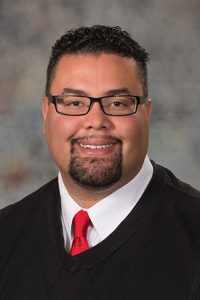 LB918, introduced by Omaha Sen. Justin Wayne, would require members of the commission's 14-person board be of African ancestry. The commission would promote state and federal legislation beneficial to African Americans in Nebraska, work with similar commissions from other states and coordinate housing, education, welfare, medical and dental care, employment and other programs affecting African Americans in the state.
The bill also would require that the commission coordinate with the state Commission on Indian Affairs and the state Latino American Commission to produce a disparity in government contracting study on or before Dec. 1, 2022.
"This would make sure that the governor's office and the Legislature have unbiased opinions regarding some of the issues and concerns specifically of African Americans," Wayne said.
Wayne introduced an amendment, adopted 29-0, that would require the commission to publish the disparity study every five years.
Lawmakers advanced LB918 to select file on a 32-0 vote.